We will be closed Saturday, September 2nd and Monday, September 4th in observance of Labor Day.  We will re-open at our normal hours on Tuesday, September 5th.
Shop local with Farmville Wholesale Electric Supply Company!  
Everything you need for home or commercial lighting and electrical. 
Click here for our commercial and electrical line card to see how many vendors we offer, we will be posting a lighting line card soon, so be sure to check back for that!
Family owned and operated for over 40 years!
Be sure to stop by our Promotionals and Sales page to see specials on Lighting and Milwaukee Tools!
Interested in applying for a credit account with us?  Please download, fill out, and return our credit app.
Also, stop into our home on Electric Smarts to check on happenings in the industry, eLearning and Training, and to sign up for our Newsletter.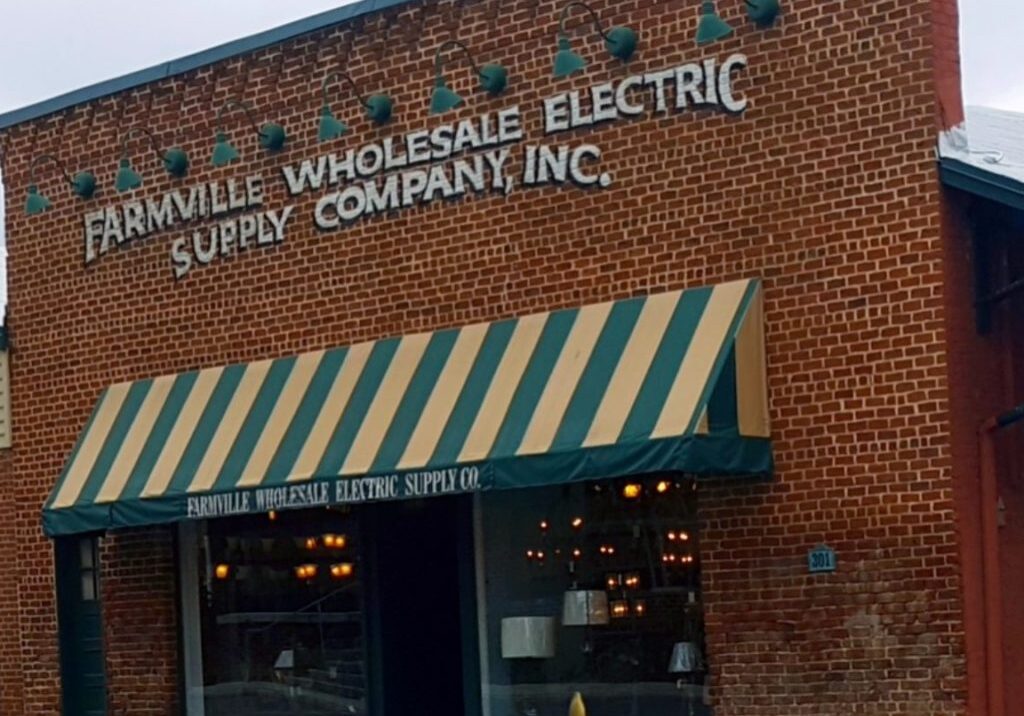 Farmville Wholesale Electric
301 W 3rd st./P.O. Box 525
Farmville, VA  23901
Showroom Hours
Mon-Fri: 8am-5pm
Sat: 8am-3pm
Sales Counter Hours
Mon-Fri:  7:30am-5pm
Sat: 8am-12pm